It's about a 1500 mile bike ride from our UK office in Chesham to our Bosnia and Herzegovina office in Mostar; a daunting international journey that would take more than a month to complete. 
This is what it would look like, taking a cycle-safe route.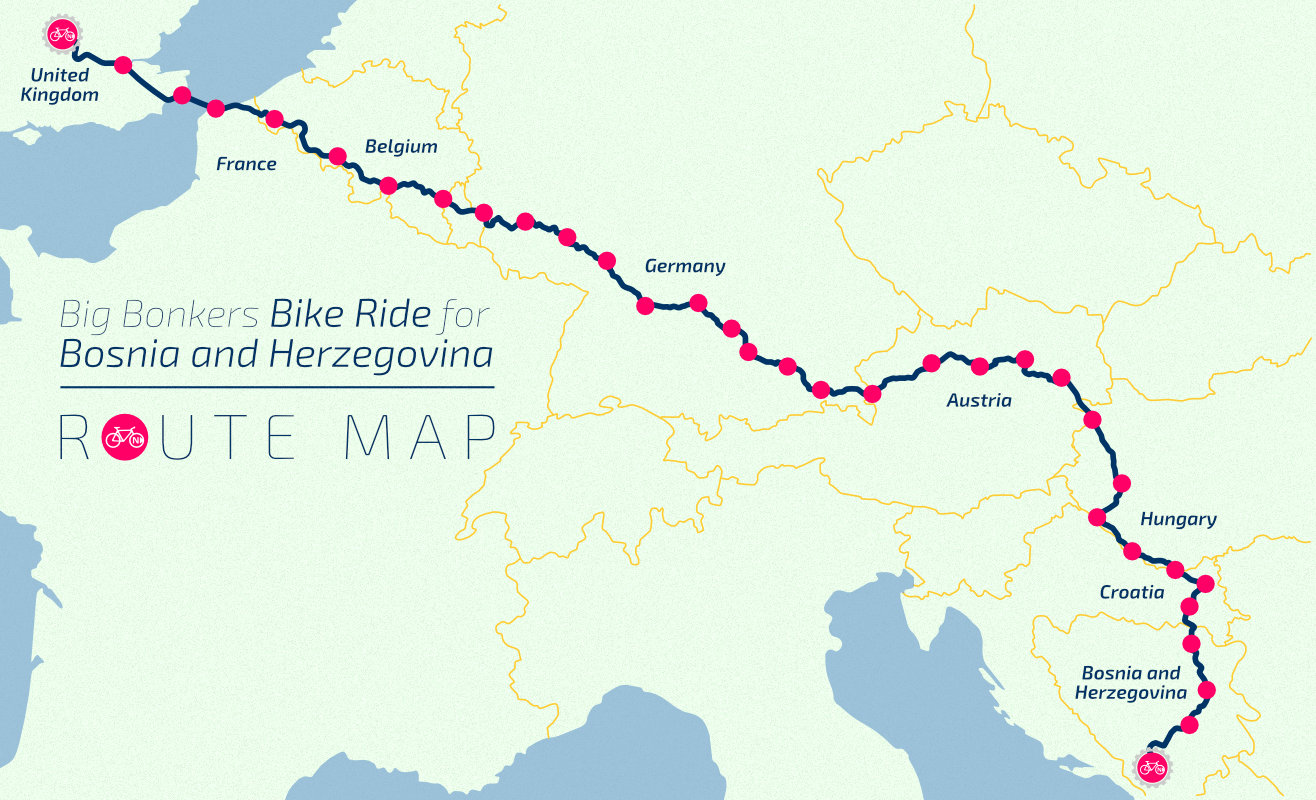 The Big Bonkers Bike Ride wants you to come up with a way of completing one or all of the 1500 miles closer to home, and to set a personal or group target of how much you think you can raise in the next 12 months. The Big Bonkers Bike Ride project is going to run until the 31st October 2018.
You could organise a group exercise bike marathon, a family bike ride, a race with a group of friends or even a personal challenge. If cycling is not your thing why not organise a walk, a run – or do something even more unique and different. Get your family, friends and colleagues to support you along the way. Keep a tally of how far you've gone and how much you've raised and let us know. Every mile and every penny counts. We will recognise your achievements as you pass milestones along the route.
Have a look around the Novi Most website and you'll see why we believe our work matters. But here are two reasons to ride. Today two out of three young adults in BiH have no jobs. Many choose to leave their country to find hope for their futures elsewhere,  with tens of thousands of young adults migrating elsewhere each year. The Evangelical Church, the group of churches we work alongside in BiH, is one of the smallest in Europe, with less than 500 people in total across the country.
Lets get Big, let's get Bonkers and let's get Bike Riding for Bosnia and Herzegovina!