In May 2014, large parts of Bosnia & Herzegovina were devastated by severe flooding and landslides.  A quarter of the country was been left without clean water, thousands were evacuated from their homes, many of which have been completely destroyed.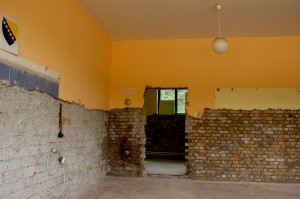 A huge thank you to everyone who donated towards our relief efforts. Here's how we've used your generous donations:
Maglaj
A primary school located on the banks of the river was devastated as flood waters surged. Almost all equipment in the school was lost. Making this worse was the fact this school was the town's music primary school and almost all the musical instruments were destroyed. We used your money to purchase new instruments for the school.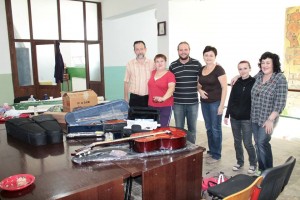 We have been working with the Maglaj local authority to identify families with real needs – families who lost everything. We are in the process of buying white goods now many families have finished reconstructing their interiors.
Doboj
This town was submerged by a 3 metre wave as the flood waters broke the banks of the river. Every ground floor room in the centre of the town was obliterated. For weeks after the floods the town looked like a war zone.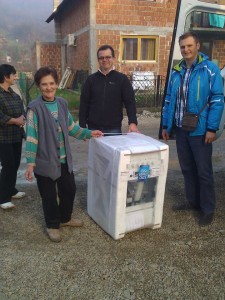 We have been working closely with the Evangelical Church here to identify needs over the last few months, distributed food and hygiene packets and have bought white goods for families who have managed to reconstruct their interiors. Please know that your generous financial gifts have touched the lives of many and they are very appreciated.
If you would still like to give financially to help ongoing relief efforts, please donate through 
our secure paypal account
.  We are working closely with the Evangelical Church and local municipalities here to assess the needs and ensure the money gets to people who need it the most. Any amount from £5 to £500+ would help. Please give as you feel able.
Please don't forget to fill out our gift aid form, if you are a UK tax payer. If you have any queries about giving, please contact our UK office through the contact page.
Please continue to pray for the longer-term needs of the affected population. There are no quick fix solutions to the problems that resulted from this disaster, especially as so many people have lost everything – 6 months later and some people are still not living back in their homes.