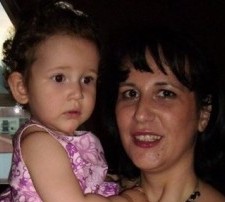 Indira is the Novi Most legal representative and Mostar team leader.  Any paperwork and official documentation that we need to complete to be a legal charity in this country, she has the knowledge and skill to navigate through the system here in Bosnia and Herzegovina.
Indira started working as a youth worker in Klub Novi Most in Mostar back in 2006 and as well as being very administratively gifted, she also loves working with young people, and always enjoys any opportunity she gets to help out in Klub.
She is married to Mario and together they have a daughter, Ema.
Would you be interested in sponsoring Indira in the work that she does?
---