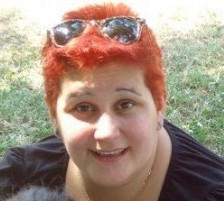 Senada joined the Novi Most team in 2008 having successfully completed the Transformation Course, a Christian youth leaders course which Novi Most ran in Bosnia and Herzegovina.  She was working in Klub Novi Most in Mostar until July 2012, when she moved across to help run our new youth centre in West Mostar.
Senada loves working with young people and builds relationships with them very quickly and naturally.  She especially enjoys getting to know girls through creative activities and lots of giggling.  Senada's laugh is infectious and once you've heard it you'll never forget it!
Books are one of her biggest passions in life and she always has suggestions about what book you could try reading next.
Would you be interested in sponsoring Senada for the brilliant work she does for Novi Most in Mostar?
---