Thank you for clicking on this page. We are excited that you are thinking about making a donation to the ongoing work of Novi Most in Bosnia and Herzegovina. We know our work is making a difference but it is something we can't do on our own.
Novi Most is a UK charity funded entirely by donations from individuals, trusts and churches. Your support really will make a difference to young people facing big challenges as they grow up in Bosnia and Herzegovina.
---

You can make a donation by bank transfer to:
NOVI MOST International
Account Number: 13495380
Sort Code: 01-03-69
National Westminster Bank plc
PO Box 92, Hanley
Stoke, United Kingdom
BIC: NWBK GB27
IBAN: GB67 NWBK 0103 6913 4953 80
If you do decide to give through the bank, please don't forget to let us know, so that we can track and acknowledge your gift – just send us an email.
---
To make a general gift to Novi Most for any amount use this PayPal button.  
To support a Novi Most local worker, use this PayPal button – just make sure you when you confirm your payment you let us know who you are contributing money for, so we can make sure it gets to the right person.
Donate to Novi Most today and help us pioneer youth work in Bosnia and Herzegovina.  With your support we can transform the lives of young people in this country, giving them hope and confidence in their futures. Help us continue this vital work today.
Click on the JustGiving Logo to go to our JustGiving Page
---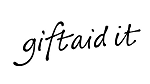 Donating through Gift Aid means Novi Most can claim an extra 25p for every £1 you give. It won't cost you any extra. Your donations will qualify as long as they're not more than 4 times what you have paid in tax in that tax year (6 April to 5 April). You need to make a Gift Aid declaration for the charity to claim. You must give a separate declaration to each charity you want to donate to through Gift Aid, so please download, complete and return our Novi Most Gift Aid declaration.
More information about Gift Aid giving.
---