Do you remember what it felt like to not know the answer to the questions teachers asked you at school? And worse, when your classmates would snigger or sneer at you?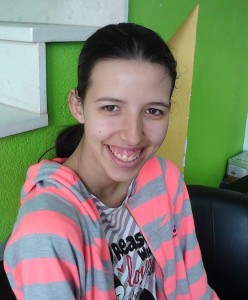 That's what daily life is like for 14 year old Ivanka from Čapljina. She has an undiagnosed learning difficulty and the teachers in her school have given up on her. She is in her final year of primary school (equivalent to year 9) but is years behind her peers. Unfortunately, Bosnia and Herzegovina's education system has no support available for young people like Ivanka.  She is just left to struggle through each year and have her self-esteem crushed as she fails test after test.
Ivanka started attending Novi Most Čapljina English Homework Help 3 years ago. After the first few sessions it became obvious that she was not at the same level as her peers.  She was going to need individual support, which we were (and still are) able to give her. She has continued attending lessons, even though she has not made significant progress in her English.
Ivica and Becca, who both work with her in Čapljina, reflect: "We know that Ivanka is from a family with complex social problems. Sometimes it is hard to keep persevering with Ivanka because she doesn't seem to be learning or understanding the most basic things. However, she keeps coming back – she obviously knows that Centar Novi Most is a safe place that she can come to.   Centar is where she can escape the problematic aspects of her life; a place where we try to sow seeds of hope for her future, despite her learning and family difficulties."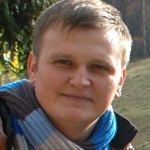 Ivica is our local worker in Čapljina and is passionate about impacting young people's lives in Bosnia and Herzegovina through creative education.
We need to raise an additional £12,096 over the next 4 months to ensure that we can keep providing courses for young people in Bosnia & Herzegovina.  These courses are fundamental ways that we can get to know, encourage and increase the confidence of young people in this country. Please donate to our work today to help Novi Most make the most of every opportunity.