Bosnia and Herzegovina is the fifth poorest country in Europe, with 14% of the population living at or below the poverty line (according to the World Bank).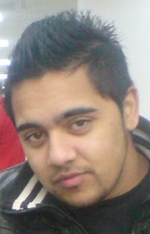 Compared with the UK, young people living in Bosnia and Herzegovina have little material wealth or disposable income.  Extra-curricular activities and hobbies are a luxury.
Sanel lives in one of the worst social housing estates in Mostar. He has had a hard life moving between different types of temporary accommodation. Aged 22 years old, Sanel would like the opportunity to train as a security guard.  He has been attending Novi Most activities for 12 years and is now one of our volunteer helpers.  Sanel has always known that Novi Most is a safe place for him to come.  He says, "I'm really grateful for this opportunity I have to work with young people, to learn new skills and help out in this way – it's lots of fun!"  Recently he has started started coming to church and has been wanting to learn more about God's will for his life.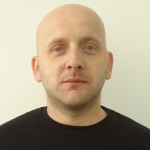 Mario is our local worker who helps mentor Sanel.  Mario really enjoys having open and honest conversations with Sanel.  He reflects, "Sanel will come and ask me for advice.  I know he considers me a friend and has confidence in me. I see what his relationship was with the youth before he was a volunteer and how it is completely different now.  He has learnt how to take care of things and be responsible. My dreams and hopes for is Sanel that he will get to know the love of God, to follow His path, and be a good leader in Klub Novi Most!"
Novi Most provides new opportunities and activities for young people, like guitar or drum courses, craft and baking workshops and excursions to interesting areas in the country.  We build great relationships through shared passions and experiences, and are able to encourage and grow the confidence of the young people we work with through these opportunities.
Such work can be effective because of people like Mario, who have the desire to mentor young people and the drive to see their lives enriched with new hope for their future.  However, we cannot continue if we don't have resources to employ locals.
Please donate to our work today to help Novi Most make the most of every opportunity.