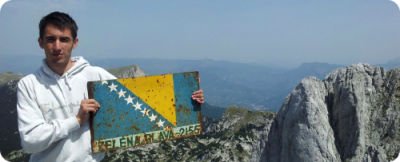 Towards the end of summer, Ivica (Novi Most worker, Čapljina) and Alan (Novi Most worker, Mostar) took a group of young men on an overnight hiking trip in Bosnia and Herzegovina. For the majority of the guys it was the first hiking trip they'd ever been on.  
Zdravko, 24 from Čapljina, shares what he has learnt and new opinions he has gained from taking part in the trip:
"Before I went on this trip, I knew Bosnia & Herzegovina had some very beautiful places, but like many other people, I didn't really ever know or think a lot about nature potentials of our country. so we often go for a summer vacation in Croatia and other countries, even though we have our seaside, lakes and rivers, we prefer to go skiing in Austria or Switzerland, although we have skiing centers like Blidinje, Kupres.
Our hiking trip on Prenj mountain changed my opinion about BiH's nature. It was my first mountain hiking experience, and it was incredible to reach the top and see the beautiful views of BiH. now I see that you don't need to go somewhere else than BiH to enjoy beautiful nature.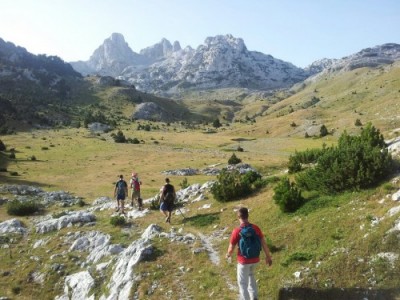 I experinced everything that my friends who went hiking on foreign mountains told me about, and now I know that my next mountain hiking will also be on one of the mountains in BiH.
But thinking not only about the mountains, now I know that I'll give my best to experience BiH nature as much as possible, and that my priorities will be nature parks and other elements in BiH.
I think we need to promote our nature more, so people could use it more and enjoy in it. I am inspired to do this."