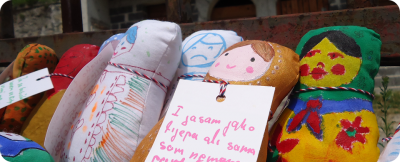 Young people have become instruments of transformation in Jajce!  Over 20 young people from Novi Most helped transform derelict areas of their community. Working in collaboration with a local school, they cleared up litter, painted over graffiti, pulled up weeds, and created pieces of art and craft objects. It made a big visual impact! The team, led by Rowan Hellyer, Novi Most Jajce Team Leader, 'dropped' this art across town early one morning, and encouraged people to take the art home, which they did! In the afternoon young people who take Novi Most music courses performed some of their songs with young dancers from another community organisation. It was wonderful to see young people making a positive impact and bringing such joy and hope to their community!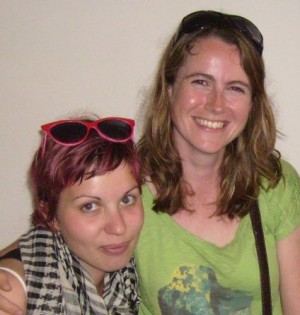 Sabina, a young teacher, very involved in Novi Most, and with the day, says: "I really think that people can make a change. We must teach kids how to step up and make a difference and I think this project is a good way to teach them.
This is one of the main reasons I joined the project- I wanted to be part of an initiative to transform Jajce in a positive way- something the town has needed for a long time.  Jajce is a poor state and people who live here have low incomes. People just complain and when they have oportunity to do something they do nothing. We must try to change that in the future. I never thought I'd see so much life in Jajce as I did on that day- we need to make Jajce a more interesting place.
Since being part of this project I have been inspired to help young people get involved with more ways they can transform Jajce. Next year I am starting an Eco club in school. Some kids and I will collect garbage( plastic bottles, bags etc.) and we will try to recycle it and make new things as much we can, and then put our products on the streets so people can take to their homes. And I personaly want to continue with guerilla gardening. Maybe to try do moss graffiti or something like that."
Avant Guard from Novi Most on Vimeo.