Domestic violence is very much a taboo subject in Bosnia and Herzegovina. However, as a result of the good relationships we have built with the young people we work with, we are aware that it is a reality and some young people deal with abuse on a daily basis.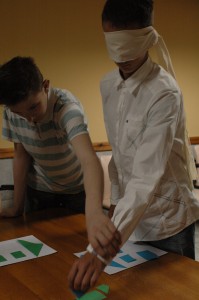 Mirko*, age 11, has been coming to Klub Novi Most for a year or so now.  He can be quite difficult to handle as he has serious behavioural problems.  It is easy to quickly become frustrated when he loses his temper and disrupts the peaceful environment in our youth centre. Yet, we know that he will not learn how to respect others if we just shout back at him. Talking to him gently one-on-one has proved most effective at calming him down. Understanding where he comes from (a family full of abusive issues) has helped us realise that we need to try to show him what love is because he has rarely ever seen that in his home environment. We also long to see him understand what a living a respectful life looks like.
Novi Most desires to treat everyone we work with equally, regardless of their gender, ethnicity or age. Through the Christian values that underpin our work, we are inspired to teach young people how to respect each other in all our activities, games, discussions and general interactions with each other.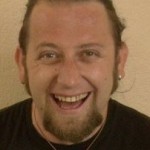 Our local worker, Sabahudin Hajder, says: "Respect is something that is really important to me in all do, because without it everyone would do what they want and how they want without thinking of others/the consequences….what I want is for young people to learn how to respect themselves and each other. This is what I aim to teach them through the music courses I lead."
Our work can only be effective with people like Budo who have the vision to see young people living lives full of respect.  Please donate to our work today to help Novi Most make the most of every opportunity.