Could you imagine what it would be like to not hang out with someone because of their name? Unfortunately that's what life is like for many young people in Bosnia and Herzegovina.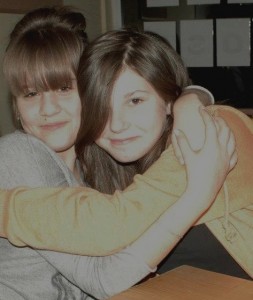 This is a country with three distinct ethnic identities – Bosniak Muslims, Croat Catholics and Orthodox Serbs.  These identities pervade the divided communities that many young people live in. And this division is unfortunately reinforced by the segregated political and education systems which were established after the 1992-1995 war in Bosnia and Herzegovina.
Marijana* and Amra* (both 14 years old) met last summer through the activities we were running at our new youth centre in West Mostar. Although they are from the same neighbourhood, they attend different schools – Marijana goes to the local school (with a Catholic ethos), but Amra goes to a school with a Muslim ethos on the other side of town.  Marijana says, "I love this youth centre and all the activities here.  I have met such amazing and different people, played new games, had new experiences and most of all met my new awesome friends!"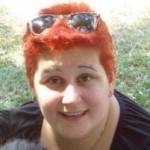 Senada is our local worker who helps run the youth centre that Marijana and Amra attend.  As someone with Muslim heritage who grew up in a Catholic part of Mostar, she has a real vision to see young people from different backgrounds coming together to hang out and to see the segregation in Mostar torn down.  She says that it's very rewarding to see young people like Marijana and Amra hanging out together and their different ethnicities not being a problem for them.  Seeing friendships like this form encourage her that this generation of young people really do have the power to see the divided society of Mostar transformed.
Novi Most works with young people across Bosnia and Herzegovina from all ethnic groups.  We offer opportunities and a safe environment in which young people can express themselves and make friends with others from different backgrounds.   Our work is effective because of people like Senada, who have the vision to see young people in her community come together to overcome the issues segregation.  However, we cannot continue if we don't have resources to employ locals.
Please donate to our work today to help Novi Most make the most of every opportunity.
*not real names.