Bosnia and Herzegovina has one of the worst unemployment rates in the world. Unemployment here reached an all-time high of 46.10% in February 2013, rising as high as 80% in some towns which have been severely impacted by industry closure. Furthermore, it has been estimated that the youth unemployment rate in Bosnia and Herzegovina is over 57%.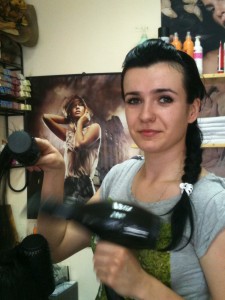 These statistics are shocking, particularly when compared with the 7.80% unemployment rate that exists in the UK, where many young people have struggled to secure work after finishing school or university.
Unsurprisingly, given the circumstances they face, many young people want to leave their country.  Novi Most runs a work experience programme that gives young people the opportunity to gain valuable experience in local businesses.
Ivana, 20, from a village near Mostar, shares her story: "I am so grateful that I got a place on the work experience programme in a hairdressing salon- if I hadn't had the chance I'm sure I would be jobless, like most of my high school friends who also graduated with a hairdressing specialism."
The salon manager was so impressed with Ivana she offered her a job as soon as the placement was finished.  She now works every day unsupervised and now dreams about being able to share her hairdressing skills with other young people.  Ivana reflects, "More young people here really need to have the opportunity that I had and get involved with a programme that gives them work experience so they can make themselves known to employers.  Here you get jobs through who you know. It would be great if the programme could help people older than me as well – maybe people in their late twenties who have graduated from university and have been struggling to find a job for a few years."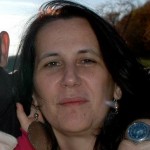 Indira Zovko who runs the work experience programme thinks its a real privilege to be involved in helping young people find work and thus increase their hope and confidence in their futures. Indira is an excellent networker and has made some key links with local businesses that enable Novi Most to provide work experience opportunities for young people.
Could you consider sponsoring a young person through a work experience placement?
Please donate to our work today to help Novi Most make the most of every opportunity.